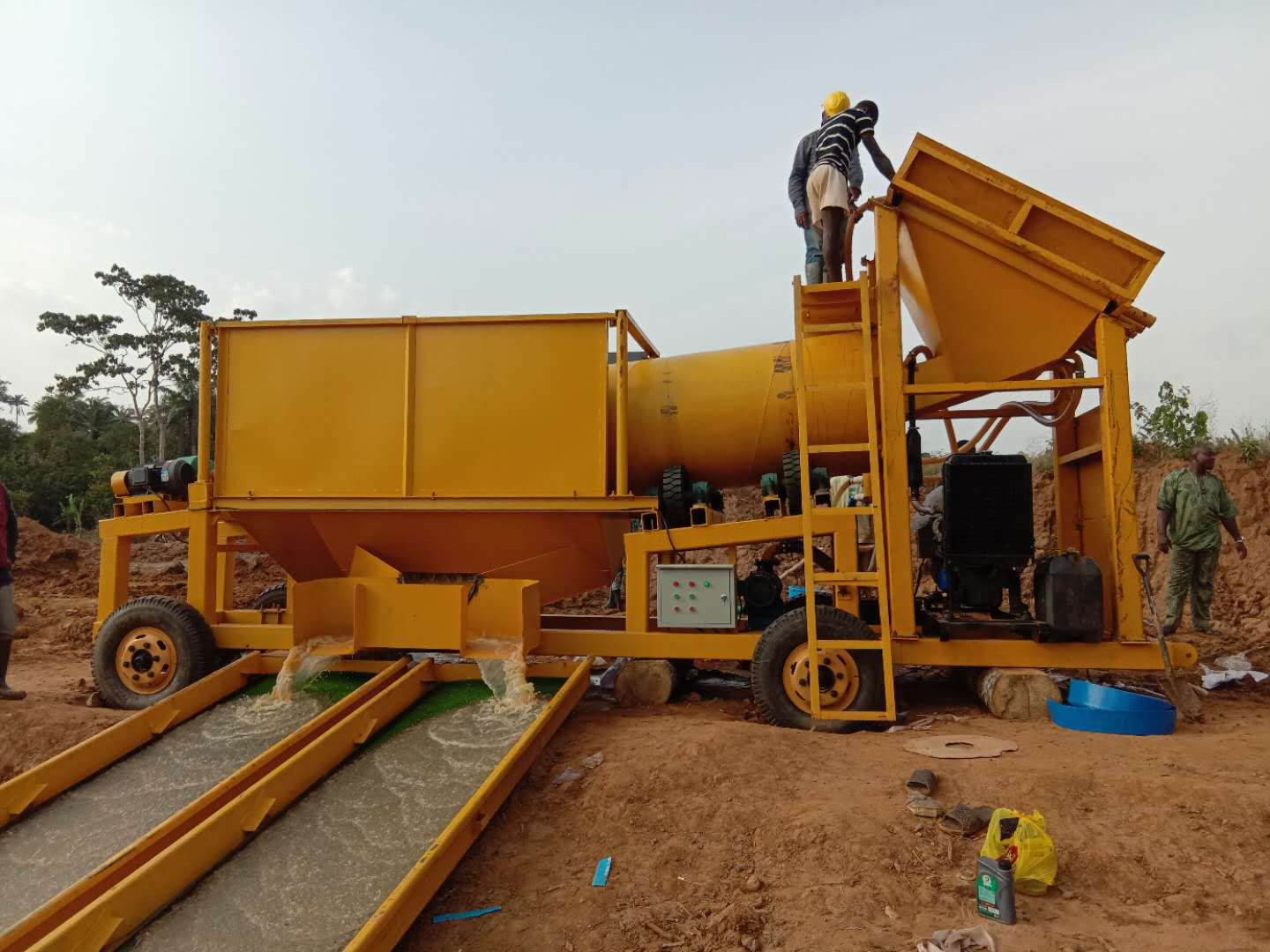 Land Mining Machinery
Description: This Alluvial Gold Mining Equipment is built according to customers detail requests and the local circumstance。 MORE&gt&gt
Hotline:
+ 86 - 15653445131
Product Details
Release date:2020-01-10 Views:times
◆General Description :
◆This Alluvial Gold Mining Equipment is built according to customers' detail requests and the local circumstance. The whole equipment come along with the operation cabin, the storage hopper with Isolation fence, bucket feed conveyor, sand and stone separate screen, water injection system, rotating belt chute, centrifuges, secondary recovery chute, etc.
◆Main Function :
◆Land Iron&Gold Mining Machinery, the process is mixing sand, stone, mud material in the drum screen, separate
stone and sand, then fine sand conveyed into chute to get extracted, then tailings flow through the chute.
Land Mining Machinery
Item
HL-M100L
HL-M300L
Storage Hooper Dimension (LxBxH)
4.0x1.5x1.5m
6.7x2.2x2.2m
Max. capacity
100m3/h
300m3/h
Bucket feed conveyor
Main frame height
4.0m
5.0m
Power
10kw
30kw
Reducer
ZQ750
ZQ850
Bucket numbers
20sets
32sets
Bucket capacity
0.07m3
0.20m3
Chain dimension (L*W*H)
400x100*30mm
900x100x30mm
Chains quantity
20sets
60sets
Lift bucket frame height
1.5m
2.8m
Lit bucket frame materlal
Φ140*6# steel tube
Φ140*6# steel tube
Lift power
2.0kw
5.5kw
Drum screen and gold selectlon system
Dia.
1.4m
1.6m
Length
5m
6m
Power
10kw
18.5kw
Water flow
200m3/h
500m3/h
Head of the water pump
8m
15m
Rotating belt chute
Working length
2.0m
3.0m
Rotate speed
0-20/min
0-20m/min
Centrifugal
Power
7.5kw
7.5kw
Quantity
2sets
2sets
Diesel generator
Brand
Weichai
Weichai
Total power
120kw@1500 rpm
155kw@1500 rpm
Total fuel oil consumption
18L/H
23L/H